Joyvit is a brand of HWB International BVBA which is active since 2005 in the world of wellness and health. Already 10 years and more than 50 000 customers worldwide rely on our nutritional supplements.
Through close contact with the pharmaceutical world HWB can still today offer the best quality for real Peruvian maca Lepidium meyenii. Through JoyVIT HWB will continue to profile itself even more as the maca specialist at global level.
Joyvit MACA has many beneficial effects on the body. As a natural adaptogen that contains another packed with vitamins and minerals is the ultimate dietary supplement par excellence.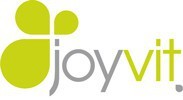 HWB International bvba
Vlamingstraat 4
BE-8560 Wevelgem
Belgium
Fax: 0032(0)56 41 40 14
BTW BE 0869 926 385
---
BNP Paribas Fortis België
IBAN BE90 0014 0716 2832
BIC: GEBABEBB